Fair profile
HoReCa. RetailTech
–
Interactive B2B exhibition presenting the full range of products and services for the HoReCa sector, the main event in Belarus, dedicated to the industry of entertainment and catering.

Dates:
21-23 March, 2017
Venue:
Roofed Soccer Arena, Minsk, Belarus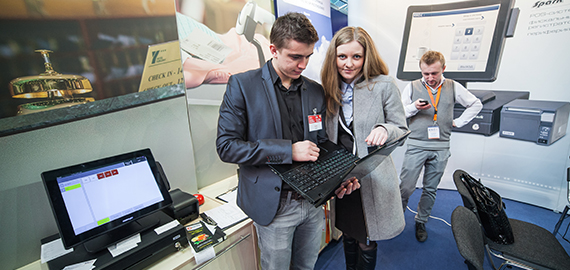 21 – 23 of March, 2017, Minsk, HoReCa.RetailTech exhibition will bring together suppliers and manufacturers of products and services for the HoReCa sector, restaurant business managers, directors and owners of cafes, bars, pizzerias, coffee shops, leading experts of food industries, technologists, chefs, sous-chefs, barmen, managers, retailers, representatives of hotels and tourist facilities managers.

HoReCa.RetailTech is the annual trade fair that brings together more than 3000 professionals and buyers. Within just 3 exhibition days, participants of the exhibition will be able to hold efficient presentations of products, get to know the latest industry trends, share of experience and get new business partners and benefit contracts.
You are invited to actively participate in the exhibition!