Fair profile
23th International Specialized Exhibition FurInTech is the region's largest annual meeting point for both professionals and amateurs of furniture production, interior design and refurnishing. Established in 1995, the exhibition derived from the Furniture Forum, thus moving its concept to a design show aimed at creating moods, tastes, and design culture of the public.

Dates: 11 - 14 April, 2017
Venue: Roofed Soccer Arena, Minsk, Belarus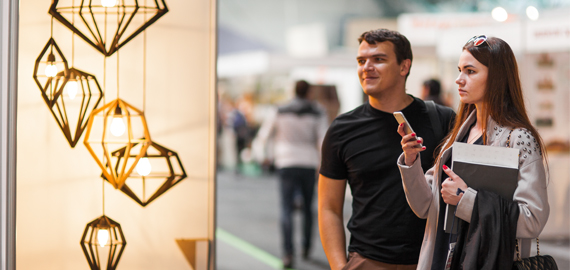 Expected Scale
approximately 6000 sq.m of exposition area
more than 7 000 visitors
over 150 exhibitors from 10 different countries, most from Belarus, CIS and Eastern Europe
In conjunction with
Minsk Design Week
is
an independent initiative helping develop and promote design culture in Belarus. The main mission of MDW is to discover new names, help designers become a community, and introduce young designers' potential to professionals of the industry.
Follow: